Electrophysiological Test Unit
Pattern VEP + Pattern ERG + Flash VEP, ISCEV ERG, EOG Fast and Slow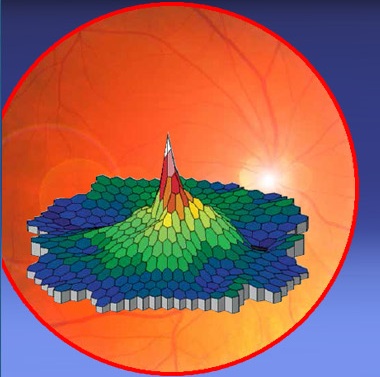 Electrophysiological Test Unit is usable for Pattern VEP + Pattern ERG + Flash VEP, for scotopic and photopic ERG, EOG fast and slow, mf ERG Flash stimulation and mf VEP Pattern stimulation. All ISCEV standards and guidelines are included.

The biosignal amplifier includes a preamplifier near the patient. All patient data and the results are stored in a database. The biosignal and averaged curves from all channels can be displayed on the monitor. In the analyze mode the system automatically sets all markers and calculates all the defined parameters.

The RETI-port/scan 21 unit from the Roland Consult Stasche & Finger GmbH includes the stimulator units and the data recording and analyzing system.




| | | | | | | | | | | |
| --- | --- | --- | --- | --- | --- | --- | --- | --- | --- | --- |
| Modell: | basic | alpha | alpha plus | beta | beta plus | gamma | gamma plus | gamma plus² | delta plus | delta plus² |
| No. | 0 | 1 | 2 | 3 | 4 | 5 | 6 | 7 | 8 | 9 |
| Protocols | | | | | | | | | | |
| Pattern-VEP | x | x | x | x | x | x | x | x | o | o |
| Pattern-ERG | x | x | x | x | x | x | x | x | o | o |
| Flash-VEP | o | x | x | x | x | x | x | x | o | o |
| Albino VEP 1 chanel | o | o | o | o | o | x | x | x | o | o |
| Flash ERG 1 channel | o | x | x | - | - | - | - | - | - | - |
| Flash ERG 2 channel | - | - | - | x | x | x | x | x | - | - |
| Photopic Negative Resp. | - | - | - | x | x | x | x | x | - | - |
| ON-OFF Resp. | - | - | - | o | o | x | x | x | - | - |
| S-Cone ERG | - | - | - | o | o | x | x | x | - | - |
| EOG | - | - | - | x | x | x | x | x | - | - |
| Multifocal ERG P | o | - | x | - | x | - | - | - | x | - |
| Multifocal ERG S | - | - | - | - | - | - | x | x | o | x |
| Multifocal VEP | o | - | - | - | - | - | - | x | o | x |
| Multifocal Science | o | - | - | - | - | - | x | x | o | x |
| Visual Acuity | o | o | o | o | o | x | x | x | o | o |
| Glaucoma Screening | - | o | o | o | o | x | x | x | - | - |
| Contrast Sensitivity | o | o | o | o | o | o | o | x | o | o |
| Nystagmograohy | o | o | o | o | o | o | o | x | o | o |
| Pupillometry | - | - | - | o | o | o | o | x | - | - |
| Scientific Tool Port | - | - | - | - | - | x | x | x | - | - |
| Scientific Tool Scan | - | - | - | - | - | - | x | x | - | x |
| Stimulators | | | | | | | | | | |
| Monitor | x | x | x | x | x | x | x | x | x | x |
| Ganzfeld Q450 C | - | - | - | x | x | - | - | - | - | - |
| Ganzfeld Q450 SC | - | - | - | - | - | x | x | x | - | - |
| MINIganzfeld I8 | - | x | x | o | o | o | o | o | - | - |
| BABYflash E130 | - | o | o | o | o | o | o | o | - | - |
| Amplifier | | | | | | | | | | |
| 2 Channels | x | x | x | x | x | - | - | - | x | - |
| 4 Channels | o | o | o | o | o | x | x | x | o | x |
| | | | | | | | | | | |
| x Standard | | | | | | | | | | |
| o Option | | | | | | | | | | |
| - N.A. | | | | | | | | | | |
| | | | | | | | | |
| --- | --- | --- | --- | --- | --- | --- | --- | --- |
| Diagnosis | EOG | ERG | Bright Flash ERG | Pattern ERG | Flash VEP | Pattern VEP | Special VEP | mf VEP |
| Inherited retinal dystroohies | + | + | | + | | + | | |
| Vascular diseases including diabetes | | + | | + | | + | | |
| Opaque media or trauma | | + | + | | + | | | |
| Retrobulbar neuritis | | | | + | + | + | | |
| Unexplained visual loss | | + | | + | + | + | | |
| Infant with questionable vision | | + | | + | + | + | + | |
| Albinism | | + | | | | | + | |
| Toxic and nutritional eye disease | + | + | | + | + | + | | |
| Glaucoma | | | | + | | | | + |
| Suspected intracranial lesion | | | | + | | + | + | |
| | | | | | | | | |
| | | | | | | | | |