Electrophysiological Unit combined - with Scanning Laser Ophthalmoscope plus OCT
The RETImap animal® infrared imaging with infrared laser enables the user to produce a higher quality fundus image in comparison to alternative white light illumination photo systems.


Invisible light 920 nm – for easy high quality fundus image and many options in animal research.

Scanning laser ophthalmoscope (SLO) and modules for:


Optical coherence tomography (OCT) +
Fluorescein Angiography (FA) +
Electroretinography (multifocal ERG + focal ERG) +
Green Fluorescent Protein (GFP)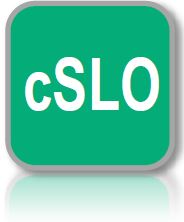 Infrared imaging cSLO
| | |
| --- | --- |
| Field of view: | 35° x 35° square |
| Laser source: | SLD 920 nm (IR Image) |
| Image Resolution: | 512 x 512 |
| Digital image: | 12 bit |
| Optical resolution: | ca. 30 µm |
| Pupil size requirement: | >= 2mm |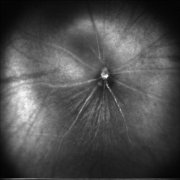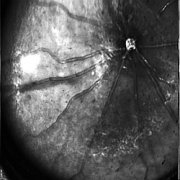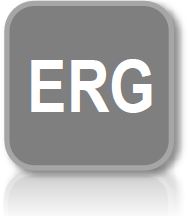 The combination cSLO + ERG/VEP is a worldwide unique technology.It allows simultaneous infrared laser monitoring during electrophysiological diagnostic. With the built-in stimulator, the high resolution DLP projector, it is possible to stimulate a large number of retinal locations and extract their responses. The final result is a function map superimposed onto the fundus cSLO image. Regionally confined areas of dysfunction can be detected.

The Roland Consult Fundus EyeTracker (RCFET) software helps to detect all eye movement artefacts during the test. The various electrophysiological functions are:

- multifocal ERG,
- focal flash ERG, focal pattern ERG,
- Pattern VEP,
- focal Pattern VEP and focal Flash VEP.

This device can also be upgraded with the classical electrophysiological stimulators and programs.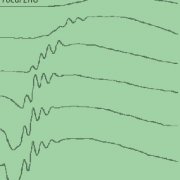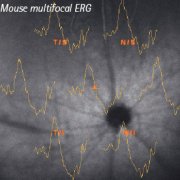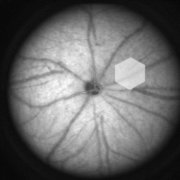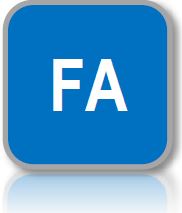 Module Angiography - The Angiography Module runs with a blue laser source (488 nm). It generates higher quality fundus images in comparison to alternative white light illumination photo systems and since no flashes are involved, the system is more patient friendly.

At the beginning of an injection the laser source automatically switch to Angiography mode and a video will be recorded with an exact timestamp on every image. This helps the user to concentrate more on the patient during the examination and review the angiography images later. The advantage of the laser system is also the high speed of image acquisition. Instead of watching static images from early, mid or late phase it is easy to observe the dye in the
vessels to localize narrowings and partial blockades.
| | |
| --- | --- |
| Laser source: | Blue: 488 nm |
| Digital image: | 512x512 |
| Record Mode: | 15 pictures / sec |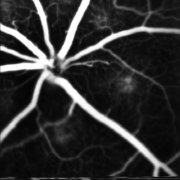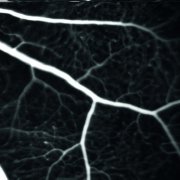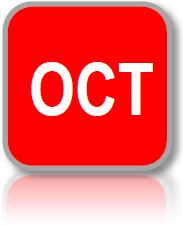 Module Optical Coherence Tomography (OCT) - The combination of RETImap animal® cSLO + OCT enables the exact analysis of the morphology. The user just selects an area on the cSLO image and describe the scan (hor./ver. LineScan, CircleScan, VolumeScan). Because of an optimized hardware design a single OCT Scan originally comes in a very high quality. In combination with the Roland Consult Robust OCT Tracker (RCROT) the signal noise ratio will be greatly reduced to a minimum. The OCT software is able to detect up to 7 layers automatically and visualize them in thickness maps. The integrated DLP Beamer helps the patient with an internal customizable fixation cross and reduces the motion artefacts.
OCT SLD:

830 nm

Scan depth:

2-2,5 mm

Axiale resolution:

5 µm

Transverse Resolution:
15

µm

Max. scan speed:
80000 scan/sec.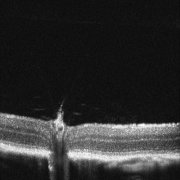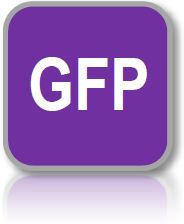 Is a protein composed of 238 amino acid residues (26.9 kDa) that exhibits bright green fluorescence when exposed to light in the blue to ultraviolet range.

Laser source: 488 nm
- Superposition of the reflected images, real time averaging